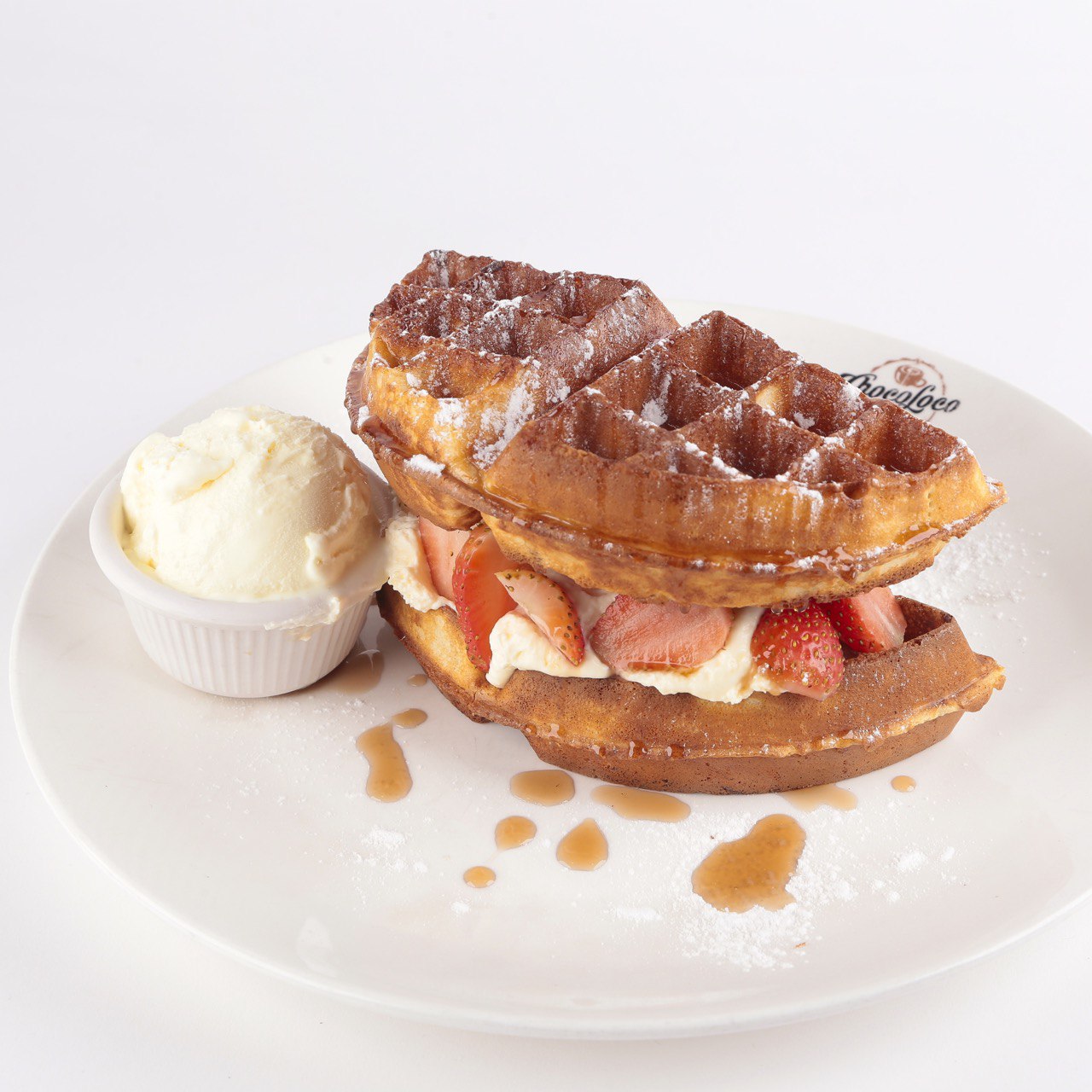 Plain waffle filled with cream cheese, strawberry, maple syrup and vanilla ice cream
9 pieces of pancakes serve with Belgian milk chocolate
Crepe filled with brownies cubes, strawberry and Belgian chocolate
Started on December 12th 2016 by the Founder Natasha Suhaimi at our first outlet in PUBLIKA, Kuala Lumpur. Using the best quality and the finest ingredients to produce our menu products while putting high priority to customers' satisfaction.
Where sweet dreams come true
ChocoLoco is a cafe that specializes in chocolate sweets, coffee, hot and cold drinks. Chocolate-lovers would thrive at ChocoLoco Caffe with their choices of cocoa delights. ChocoLoco offers its clients a wide variety of sweets which are made right in front of the client and then in 100% Belgian chocolate. Indulge in the creamy, chocolate-filled crepes, pancakes, and waffles amongst many other unimaginable chocolate.
I tried the waffle when I was in Belgium and didn't believe that they sell it here in Malaysia, and after finishing it the tase is so close! and I enjoyed every bite of it. Also, the ice Belgian chocolate drink is absolutely phenomenal. I Highly recommend it.
Motaz Alnahdy
Amazing service, friendly staff and great atmosphere 🍫 Definitely coming back!
Rasheed Al-Rashedi
Superb. All is good. Service fantastic. Will visit again.
Shahril Anuar
Introduce my 9 years old son to this cafe. He's a picky eater. Surprisingly he said the chocolate taste really good. And thank you for providing a space to solat. Staff pon really nice. Will definitely come here again.
Aieda Ismail
Berjaya Times Square Theme Park
Lot 07-104, Level 7, Berjaya Times Square, No. 1, Jalan Imbi, 55100 Kuala Lumpur.
Lot G38, Ground Floor, AEON Mall Nilai,No. 2, Persiaran Pusat Bandar, 71800 Bandar Baru Nilai, Negeri Sembilan.